AquaGuard Real Estate Services for Realtors and Property Managers
Patented and Proven Solutions for:
Wet Basements
Bowed Walls
Settling Foundations
Damp Moldy Crawlspaces
Sump Pumps
Street Creep and Expansion Joints
AquaGuard is the only company in our industry in North Georgia that has a dedicated real estate department! It's called A.R.E.S: AquaGuard Real Estate Services.
Why? Because Real Estate professionals such as Realtors and Property Managers have unique needs because of the industry that they work in.
Deadlines are much stricter and have to be met whether it is because of a closing date or a tenant moving in. Also because we believe a deal should NEVER be compromised because of a foundation issue!
Professionals choose AquaGuard because of our:
Quick Response Times
Free Written Estimates for homeowners and homes under contract
Long Term Transferable Warranties
A Special Department Dedicated to helping the Real Estate Community
No matter what the situation, AquaGuard strives to provide the best service in a timely manner that won't break the budget or allow your deal to fall through. We do all this while still maintaining the highest level of customer service and integrity.
AquaGuard Foundation Solutions loves to help educate real estate professionals that come in contact with foundation, basement and crawlspace issues.
At AquaGuard Foundation Solutions we have dedicated professionals that work with the real estate community every day. They understand the circumstances and are prepared to help save the sale of a home, satisfy the unhappy tenant, or work with the office manager that is dealing with a foundation problem.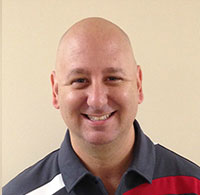 Title

: Director of Real Estate and Business Development
Work Experience:
Patrick has over 18 years experience in residential remodeling, consulting, design and engineering. Patrick specializes in providing reasonable solutions for Real Estate transactions and is fully aware on how to satisfy both the buyer and seller involved to create a smooth sale.
Title

: Estimator
Work Experience:
Bruce owned and operated a home improvement company for 17 years after graduating from Georgia State University with a degree in Finance. He was certified as a home inspector by ASHI (American Society of Home Inspectors). He enjoys solving a homeowner's problem and helping them make their home more comfortable and energy efficient.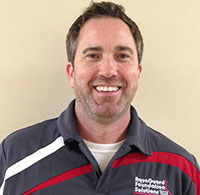 Title

: Estimator
AquaGuard Foundation Solutions loves to help educate real estate professionals that come in contact with foundation, basement and crawl space issues.
We offer free continuing education classes at your office to make sure that you are confident when discussing potential foundation problems with your clients whether they are the buyer or the seller.
Feel free to contact us any time to have a representative speak at your next company meeting. It is our hope that we can be of service to each other in the near future.
If you are a residential customer, please use our main contact page.
Request a FREE estimate
Fill out this form or call 1-888-492-6177 to schedule a FREE estimate for basement waterproofing, foundation repair, crawl space encapsulation or concrete lifting and leveling.
A travel fee may apply in certain situations: if your home is outside our 75 mile radius of Marietta, GA; if the home is less than one year old; or for some real estate transactions. All fees are credited towards any work completed.
All fields with (*) are required.
Privacy Statement: Your privacy is valued! Your personal information will be kept confidential and will not be redistributed or shared with any third parties.
Looking for a price? Get a no cost, no obligation free estimate.