Basement Mold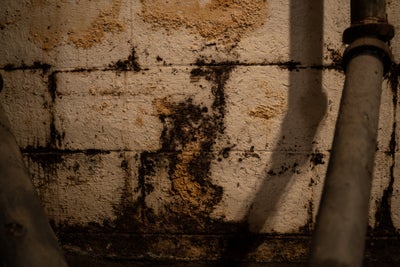 Basements across Georgia are exposed to humidity, snow, and rain. It's no surprise that basements become damp over time!
Unfortunately, mold is a side effect of moisture in your basement. AquaGuard has the expertise to combat these issues with state-of-the-art moisture control services, ensuring a safer, healthier space below your home.
By leveraging our extensive knowledge of the unique moisture-related challenges in Northern Georgia, AquaGuard delivers enduring solutions to ward off mold invasions. Explore this guide to learn about mold's characteristics, why it thrives, and why efficient water control techniques are crucial.
What Is Basement Mold?
Mold thrives in the dark, moist environments of basements, particularly in the humid conditions of the Georgia summer. This fungal trespasser consumes certain material in your basement, from wood to some types of insulation.
Mold's appearance varies, appearing in dark black, olive green, or pristine white, often accompanied by a distinctive, musty basement smell. Prevalent basement molds include:
Alternaria
Cladosporium
Aspergillus
Penicillium
Some molds are benign, but species like black mold can exacerbate health issues, especially respiratory conditions. Plus, mold indicates high moisture levels, posing a risk to your basement's structural integrity.
Effective identification and remediation are crucial; relying on DIY solutions might miss the root problem, allowing mold to return.
What Causes Basement Mold?
The presence of water is crucial for mold growth. So, if your basement is moist, mold is likely. Key prerequisites for mold growth are:
Organic materials
Moisture
Elevated humidity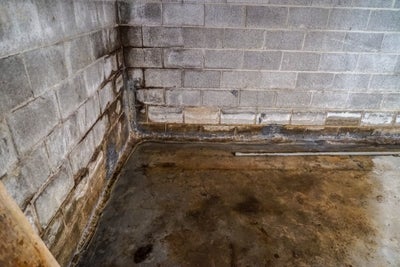 Such conditions typically don't occur without reason. Factors contributing to these conditions and increasing mold risk include:
Poor air circulation
Cracks in the foundation
Both natural and internal flooding events
Humidity levels above 55%
Everyday activities like laundry or cooking can inadvertently increase humidity levels, heightening the risk of mold.
Can You Fix Basement Mold?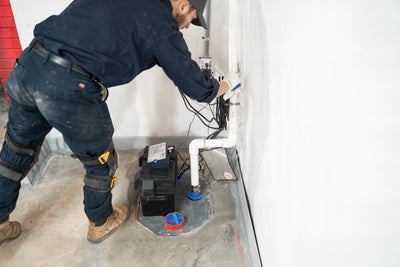 Absolutely! However, remedying basement mold requires a systematic, professional approach.
Simply using everyday cleaning products to wipe away mold won't resolve the underlying moisture problem. In fact, such attempts might worsen the problem and cause health issues for yourself.
When mold invades your basement, consulting mold remediation experts is crucial. Implementing effective waterproofing measures is essential for a mold-free environment.
Addressing Basement Mold: The AquaGuard Approach
AquaGuard employs a meticulous strategy of mold removal and subsequent moisture management.
Our method involves:
Our specialized products are designed exclusively for the unique needs of Northern Georgia homeowners, ensuring longevity and efficacy.
Why Address Basement Mold Now
Procrastinating mold remediation can harm both your home and health. Ignoring mold can lead to:
Swift Mold Expansion: In humid environments, mold can proliferate quickly.
Health Complications: Delay can exacerbate respiratory problems and allergies.
Structural Damage: Persistent mold and moisture can compromise structural elements, especially wood.
Odor Problems: The musty basement smell from mold can be hard to eliminate.
Decreased Property Value: The presence of mold can diminish your home's value.
AquaGuard's products, specially designed for Northern Georgia, are superior to generic solutions. Trust us for lasting results.
Trust AquaGuard for Optimal Basement Moisture Management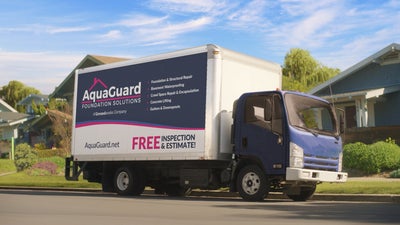 Don't underestimate mold—protect your home with AquaGuard's unmatched proficiency. We will assess your basement, identify moisture problems, and create an effective action plan to eradicate mold permanently.
With over two decades serving Northern Georgia homeowners, AquaGuard is the go-to for comprehensive basement moisture solutions. Contact us to arrange your free basement assessment today.
FAQs
Indicators of mold include increased dampness, a musty basement smell, and discoloration of walls. Mold may appear fuzzy, spotty, or slimy and thrives in wet areas like walls and wood. 
Certain molds, like black mold, are harmful, causing respiratory issues, allergies, and flu-like symptoms. Long-term exposure can worsen conditions like asthma. Addressing water leaks and dampness is vital to prevent mold from coming back. 
DIY mold cleaning typically only removes visible mold, failing to address the underlying problems causing it. Professional intervention is essential to permanently resolve the issue. 
Publish Date:
Last Modified Date:
Explore more problem signs