Cracks in Foundation Walls
Cracks in foundation walls are a common problem that can lead to serious structural issues if left unaddressed. At AquaGuard Foundation Solutions, we have extensive experience as Georgia's locally trusted foundation repair experts.
What Are Cracks in Foundation Walls?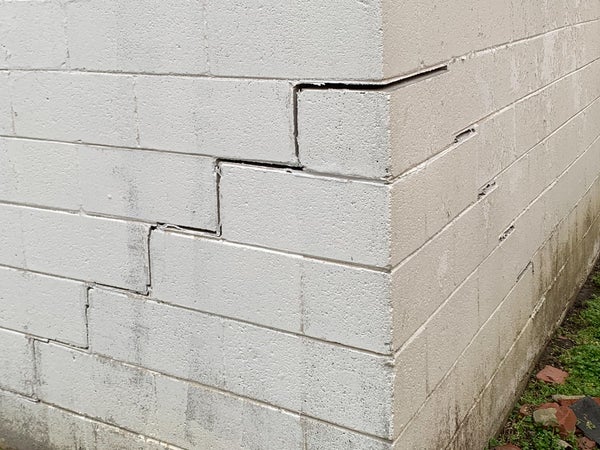 Cracks in foundation walls are fissures in the concrete walls that form the foundation of your home. They can range from small hairline cracks to large gaps or breaks in the wall itself. Foundation wall cracks are often the first visible sign of underlying problems with your home's foundation.
Foundation wall crack repair can stabilize foundation walls and prevent further cracking and structural damage. The earlier cracks are identified and repaired, the less extensive repairs tend to be.
What Causes Cracks in Foundation Walls?
There are several potential causes of foundation wall cracks:
Foundation Settlement – If the soil under your home's foundation shifts or compacts, it can cause the foundation to sink and settle unevenly. This differential settlement leads to cracking as the foundation walls bend or move. 
Expansive Soils – Soils with high clay content can expand and contract significantly as they absorb and lose moisture. This cycle creates enormous pressure on foundation walls and causes cracks.
Hydrostatic Pressure – When groundwater builds up pressure on the outer side of foundation walls, it forces the walls inwards, leading to cracks and bowing.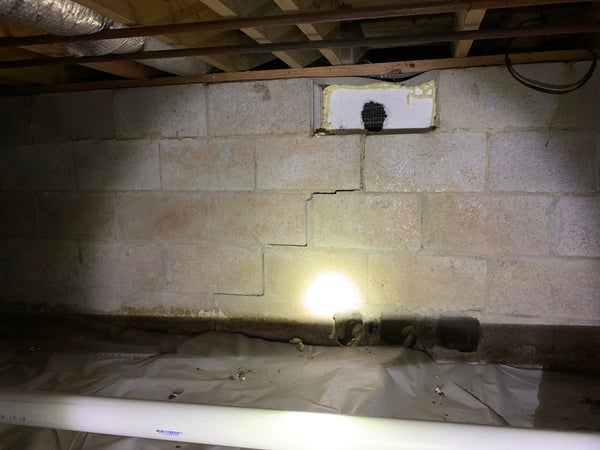 Can You Fix Cracks in Foundation Walls?
Yes, cracked foundation walls can be repaired and reinforced to restore structural integrity. The right solution depends on the cause and extent of damage. At AquaGuard, we offer several proven methods:
Foundation Piers – Installed underneath and anchored to the foundation, piers transfer the weight of the home to competent soils. They stabilize settlement and provide support. 
Wall Anchors – Steel anchors are embedded into the foundation wall and extended into undisturbed soil. They counteract the inward pressure causing cracks and bowing.
Carbon Fiber Reinforcement – Carbon fiber straps applied to the wall surface strengthen concrete and prevent cracks from worsening. 
IntelliBrace Wall Repair System – A network of steel piers is installed inside the wall cavity, providing reinforcement without excavating outdoors. 
How to Repair Cracks in Foundation Walls
1. Professional Evaluation
The first step is a thorough inspection by a foundation repair specialist. They will determine the root cause and recommend the optimal repair method.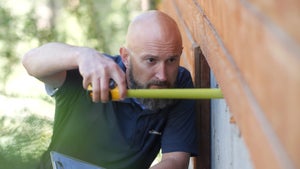 2. Install Foundation Repair System
The recommended foundation repair system will be customized to address the type of damage to your home's walls. Wall anchors, piers, or other solutions will be used.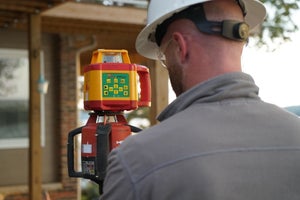 3. Waterproof Walls
Once structurally reinforced, it's important to waterproof foundation walls and prevent moisture penetration. We provide the region's most professional, painless basement waterproofing solutions.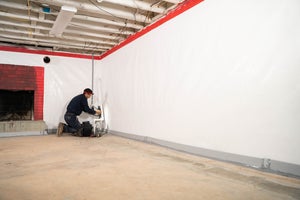 4. Monitor and Maintain
Regular inspection and maintenance help ensure your foundation stays stabilized. Check for new cracks and seepage. Proper drainage and downspout extensions are key.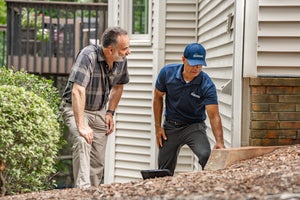 Why Repair Foundation Wall Cracks Now?
There are important reasons to repair foundation wall cracks promptly:
Cracks worsen over time, leading to more extensive repairs.
Moisture penetrates cracks, causing mold growth and indoor air quality issues.
Doors and windows become difficult to open and close as the foundation settles unevenly.
Left unaddressed, severe wall cracks compromise the structural stability of your home.
Don't wait, call AquaGuard today! Our structural repair solutions can return your foundation to strength and prevent further damage. We also offer free, no-obligation inspections and estimates on foundation repair services.
Contact AquaGuard for Permanent Foundation Wall Crack Repair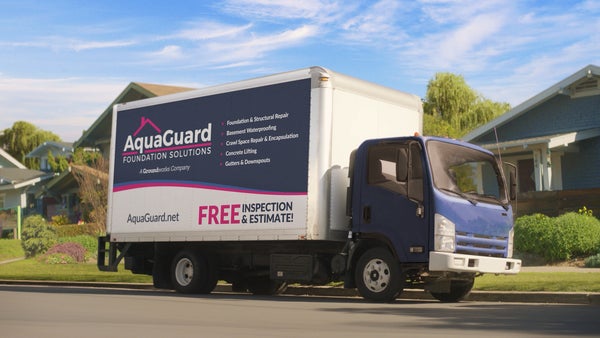 For almost 25 years, AquaGuard has helped Georgia homeowners repair foundation damage and prevent future issues. Our certified technicians have the expertise to evaluate your foundation's condition and recommend customized repair solutions. We use the latest technology and proven methods to permanently stabilize cracked walls.
Contact us today to schedule a free, no-obligation estimate on foundation wall crack repair for your home. Protect your home investment and achieve peace of mind with AquaGuard's foundation wall crack repair.
FAQs
The cost of repairs depends on many different factors like the size of your home, the extent of the damage, the nature of the repair method, and permitting. But rest assured, we do everything we can to fit our work into your budget with flexible financing. The best way to find out how much repairs will cost is to get a free inspection from us. On the day of our inspection, we'll give you the exact price of our work with no hidden fees ever baked in. 
Most foundation wall repairs take 1-2 days, and you can stay in your home while we do them.  
Homeowners insurance typically does not cover foundation repair. A separate foundation maintenance policy can offset costs. 
Publish Date:
Last Modified Date:
Explore more problem signs