Water in Your Basement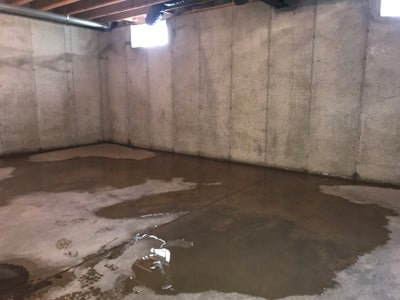 Water in your basement is far more than just inconvenient. Whether it's a leak or larger flooding, it acts as a catalyst for extensive damage, impacting your home's overall health and stability.
At AquaGuard, we specialize in resolving damage caused by basement water issues. This informative page will show how water makes its way into your basement, why swift action is imperative, and how we can assist you in resolving the issue!
Understanding Water in Your Basement
Water in your basement can manifest in numerous forms, from minor damp spots to significant floods, disrupting the normalcy of your home life.
Water isn't always completely obvious . Here are telltale signs that water is in your basement:
Basement water jeopardizes structural integrity and could have negative effects on your family's health. Water in your basement is also indicative of a larger problem that needs to be solved with the help of professionals.
Reasons There is Water in Your Basement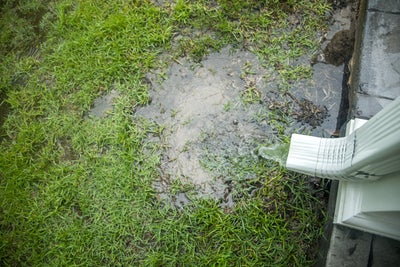 Water in your basement arises due to a plethora of contributing factors, including:
AquaGuard makes sure to identify the exact causes of the water in your basement.
Is it Possible to Remove Water in Your Basement?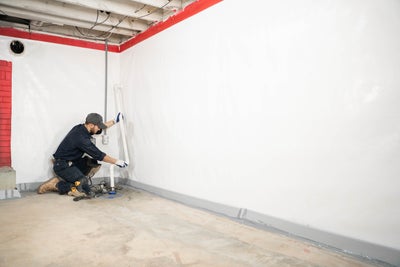 Absolutely, getting water out of your basement is possible, but it demands more than just DIY solutions. Simple home remedies like towels, vacuums, and "waterproof" sealants are just temporary solutions—they don't actually solve the main issue.
Permanently removing water only works with a comprehensive, professional approach. AquaGuard specializes in providing basement waterproofing solutions designed to meet the needs of most homes.
Steps to Resolve Water in Your Basement
Comprehensive waterproofing comprises several pivotal steps:
Detailed Inspection
A complimentary inspection by our professionals allows precise identification of the problem, leading to the formulation of personalized, effective repair strategies.
Interior Drainage System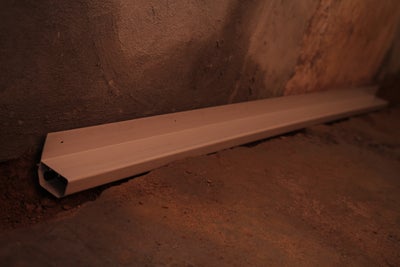 We install a leading interior drainage system called BasementGutter™. It captures and redirects any water that leaks in through basement walls. Then, it moves toward a nearby sump pump to be removed from the basement.
Sump Pumps
We make sure sump pumps are located in the best spot for your basement. That way, it will collect and expel water from your basement efficiently. Our sump pumps come with backup battery power so they'll function even if the power goes out.
Anti-Freeze Discharge Line Attachment
Our specialized pipe attachments safeguard discharge lines against freezing during winter, ensuring uninterrupted, proper drainage even if it gets below freezing.
Dehumidifiers
Our advanced, energy-efficient dehumidifiers effectively control moisture levels, minimizing the risks of mold formation and unpleasant odors.
Vapor Barriers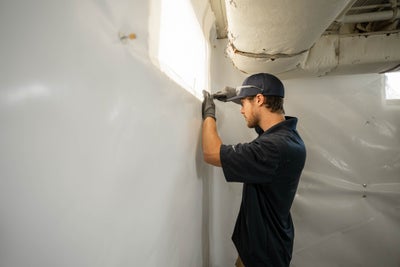 Our vapor barriers help to stop both liquid water and water vapor from getting inside your basement. It also redirects water leaks to your drainage system.
By employing proprietary, advanced products, AquaGuard offers precise solutions meticulously addressing your basement's unique needs, going beyond temporary measures to eradicate water in your basement.
Importance of Immediate Resolution of Water in Your Basement
Immediate intervention is crucial for several reasons:
Unresolved water issues can escalate and intensify over time if left unaddressed. You can see why it's important to deal with basement water quickly—to keep your home and loved ones safe!
Reach Out to AquaGuard for Dependable Basement Waterproofing Solutions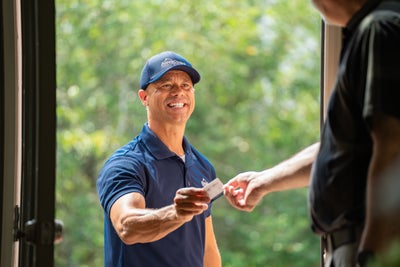 Don't let water in your basement jeopardize your home's integrity or your family's well-being. Contact AquaGuard today for a comprehensive, obligation-free inspection and reinstate your peace of mind.
As Georgia's trusted basement waterproofing authority, we are steadfast in delivering extensive, client-focused solutions. Leverage our unparalleled expertise to permanently eradicate water from your basement, safeguarding your home and enhancing your living conditions.
Publish Date:
Last Modified Date:
Explore more problem signs