Humidity in Your Basement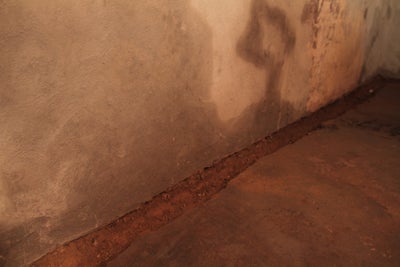 High humidity in your basement can make the area into a mini swamp. In Georgia, where humidity is no stranger, this is more common than you might think. Basement humidity damages essential structures in your basement and may even pose health risks.
As fellow homeowners, we know all too well the stress a damp basement brings. That's why our team is dedicated to providing the best basement waterproofing services in Northern Georgia.
After reading through this page, you'll know how to address humidity right from its origin. AquaGuard Foundation Solutions has your back!
What Causes Basement Humidity?
Basements don't become humid out of nowhere; there's always a source of moisture. It primarily starts with water penetrating through cracks in the wall or down leaky windows.
But it's often more than just a small leak. To thoroughly understand basement humidity, let's dig deeper into several aspects that play a role in creating basement humidity.
Groundwater Seepage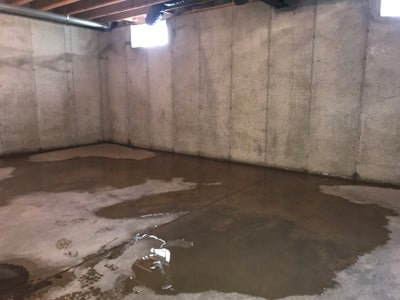 Groundwater surrounding your basement will slowly get in through porous materials like concrete. Northern Georgia experiences a significant amount of rainfall every year (about 47 inches), which makes this a persistent issue for homeowners.
Groundwater levels vary with seasons. The late summer months are usually the wettest, so watch for leaks after substantial rainfall. Snowmelt also creates groundwater.
Missing or Damaged Vapor Barriers
Vapor barriers are designed to block incoming humidity. If there are tears, openings, or unsecured sections, they become as useless as a torn raincoat.
Unfortunately, vapor barriers are absent in many residences. Consulting professional waterproofing services for vapor barrier installation is crucial.
Wall and Floor Cracks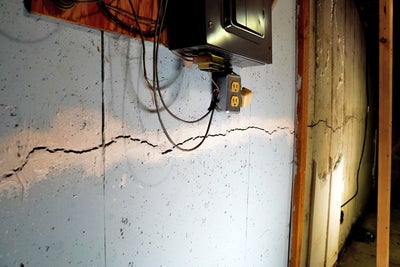 Cracks in your basement's walls and floors can be pathways for water. These cracks are often as thin as a coin, but they can expand, allowing more water to seep in. 
Persistent water intrusion through these cracks can eventually weaken the structural integrity of the walls and contribute to increased humidity.
Limited Ventilation
Poor air circulation results in elevated humidity levels. Many basements, encased in concrete with inadequate ventilation, are prone to high humidity.
Without adequate ventilation or dehumidification, moisture remains trapped, potentially resulting in unpleasant musty smells.
Can Basement Humidity Be Controlled?
Absolutely! Implementing waterproofing solutions like vapor barriers, sump pumps, and interior drainage can help control basement humidity levels.
For instance, our interior drainage system diverts water from the walls, mitigating moisture buildup. Coupled with dehumidifiers and vapor barriers, it ensures a dry and secure basement.
Techniques to Eradicate Basement Moisture
To permanently remove dampness and unpleasant odors, follow these steps:
Use a Dehumidifier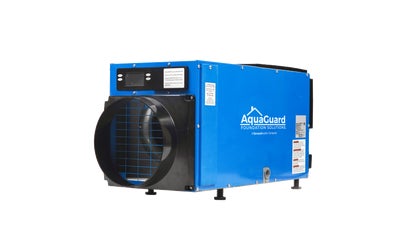 Seal Cracks and Leaks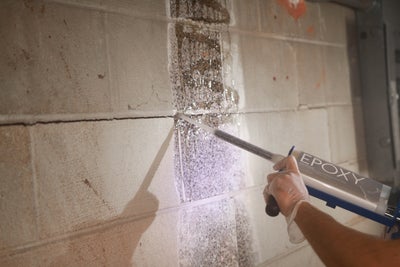 Install Vapor Barriers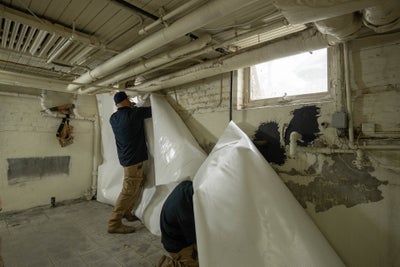 Optimize Drainage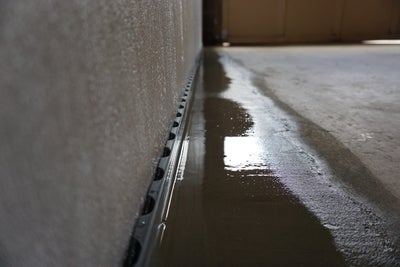 Upgrade Sump Pumps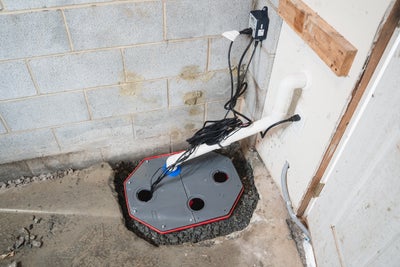 AquaGuard of Northern Georgia utilizes advanced products and techniques to combat dampness at the source, promising high efficiency and dependability compared to conventional products.
The Importance of Addressing Basement Moisture
Ignoring basement moisture is like ignoring a growing infection. It is critical to act swiftly to prevent lasting damage:
AquaGuard is here to ensure swift and effective solutions so you can start enjoying your basement again quickly. Start the process now by scheduling a free inspection with our team!
Contact AquaGuard of Northern Georgia for Lasting Solutions to Humidity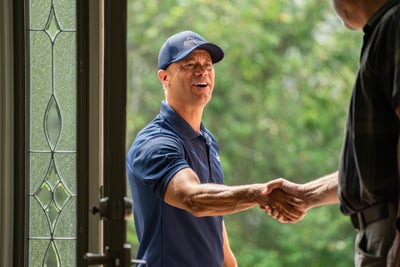 Don't live with the humidity in your basement. Let us help you with innovative waterproofing solutions and strategies that tackle the issue at its core. Reach out for a free inspection and quote. Let's build a dry, welcoming basement together!
Publish Date:
Last Modified Date:
Explore more problem signs