AquaGuard FreezeGuard™ by AquaGuard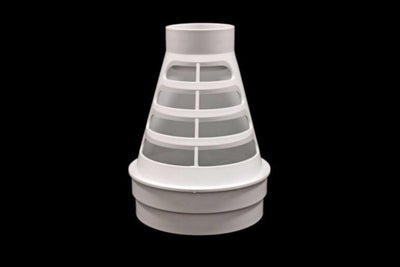 In Georgia, basements are susceptible to flooding year-round, with additional risks arising during our state's winter months. Freezing pipes are a common concern for many of us, but it doesn't have to jeopardize your basement's safety.
AquaGuard™ FreezeGuard™ is a frost-resistant attachment, crafted to ensure your basement stays dry and secure, serving as a pivotal element of an inclusive basement waterproofing system.
This page provides insight about the FreezeGuard™, its benefits, and why it's crucial during the icy winter months.
What is the FreezeGuard™?
AquaGuard™ FreezeGuard™ is an innovative attachment that connects to your sump pump system's discharge line just outside your home.
It's designed to serve as an alternate escape route for water, preventing backflow and basement flooding and reducing the chances of sump pump failure. If the discharge line is blocked or frozen, water is redirected to the FreezeGuard™ and released safely.
This state-of-the-art attachment is just one part of our comprehensive waterproofing solution. With all our waterproofing solutions working together, you'll be able to protect your basement from moisture from a backed up frozen pipe as well as leaking or rising humidity.
Signs You Need the FreezeGuard™ Attachment
This unique attachment is an extremely valuable piece of equipment to have in any home, especially if you face the following conditions in your basement in the winter months.
Damp basement walls
High humidity levels
Leaking windows
Any presence of moisture in the basement is harmful and demands immediate action. Water compromises the structural stability of your home and the health of your family.
If you happen to notice any of these problems, contact AquaGuard as soon as possible. Collaborating with an expert team will aid you in averting such problems in the future.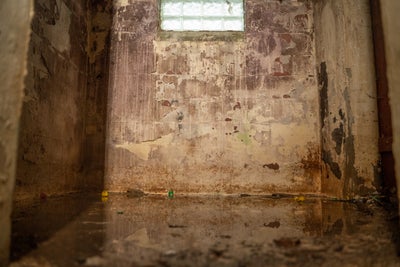 Is an Anti-Freeze Attachment Necessary?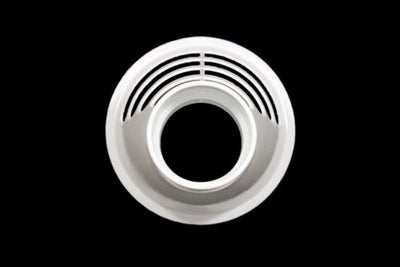 Having a device like FreezeGuard™ is great for homes with a history of frozen discharge lines. Without this device, basement flooding is likely to become a repetitive issue every winter.
Act before extensive damage occurs. Consider securing your home with FreezeGuard™. Winter already poses numerous challenges—don't let a flooded basement be another one.
What Are the Benefits of the FreezeGuard™?
AquaGuard™ FreezeGuard™ delivers several advantages such as:
Protecting Against Pipe Freezing: The FreezeGuard™ stop pipes from freezing, allowing water to flow normally rather than leaking into your basement. This ensures that the basement remains dry all winter.
Foundation Safeguard: FreezeGuard™ protects the foundation by preventing water from freezing on the exterior walls of your home. Ice on the foundation could lead to damage like cracked bricks.
Peace of Mind: Knowing that FreezeGuard™ is in place allows homeowners to relax, confident that their basements are protected from water overflow.
Optimal results from the FreezeGuard™ are achieved when combined with other basement waterproofing solutions. Consider this when exploring options for basement waterproofing tools.
How the AquaGuard™ FreezeGuard™ Attachment Works
The FreezeGuard™ is part of our comprehensive basement waterproofing solution. The setup of this sophisticated system includes:
Detailed inspection by an AquaGuard specialist
Installing a vapor barrier on the basement walls
Incorporating an internal drainage system within the basement floor
Placing a sump pump at the basement's lowest part
Linking internal drainage to the sump pump
Guiding pipes out through the basement wall
Setting up exterior sump pump discharge pipes
Attaching the FreezeGuard™ to the external pipes
Burying the discharge pipes in the ground, draining to a specific outlet
Testing the sump pump and FreezeGuard™ attachment
Installing an energy-efficient basement dehumidifier
As experts in basement waterproofing, AquaGuard assures minimal disruption to landscaping and underground utilities. The FreezeGuard™ setup is designed for long-lasting efficiency and dependability.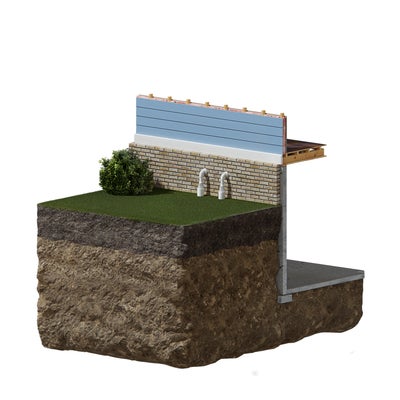 Why Our FreezeGuard™ Attachment is the Best Choice for Your Home
AquaGuard offers the premier anti-freeze discharge line attachment featuring notable attributes:
Superior design and build quality
Performance in extreme weather conditions
Easy installation process
Transferable warranty
Can be protected with an annual maintenance plan
Contact AquaGuard for Basement Waterproofing Solutions Today!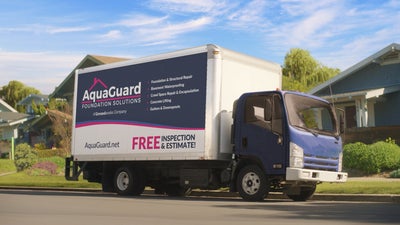 Basement flooding is a severe issue, especially during winter. Don't compromise your home's safety. Opt for the tried and tested AquaGuard™ FreezeGuard™ from AquaGuard.
Get in touch today for a free inspection and quote. Our waterproofing experts will assess your home and recommend customized solutions, including the FreezeGuard™ attachment. Secure the safety and comfort of your home today.
Publish Date:
Last Modified Date: