Bowing Basement Walls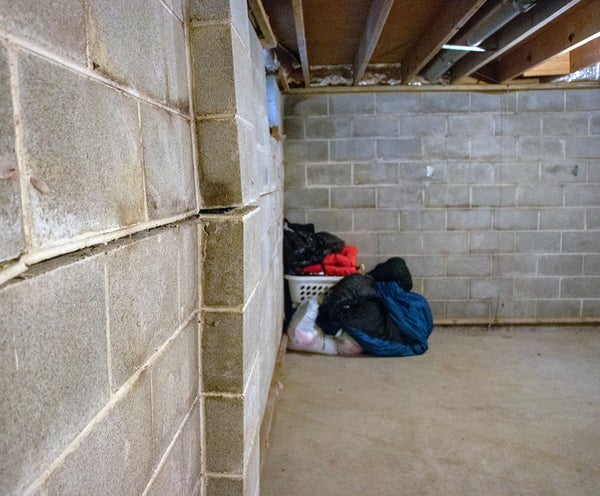 If you've noticed that your basement walls are not as straight as they used to be, you may be facing a significant problem called "bowing walls".
Bowing walls are more than a cosmetic issue—they are an indication that your basement is experiencing intense pressure from the outside. Overlooking this leads to worsening structural issues and potential water damage.
Don't worry, AquaGuard has you covered. We specialize in diagnosing and treating bowing basement walls, ensuring your home's foundation remains strong and secure.
What is a Bowing Basement Wall?
Bowing refers to the inward curvature or leaning of your basement walls. Typically, this is due to forces exerting pressure from the outside of the basement.
It's essential to tackle even minor bowing immediately. Ignoring it is likely to result in more severe problems, including structural failure and water leakage.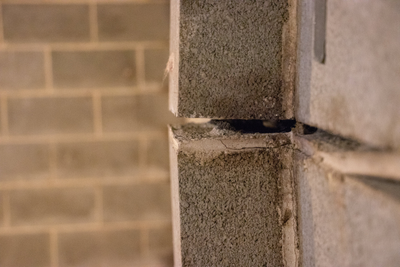 What Causes Bowing Basement Walls?
Unfortunately, there isn't just one reason behind bowing basement walls. Often, it's a combination of different factors working together to create growing pressure.
This is why a professional home inspection is important. Our team of experts will perform a detailed inspection to determine the exact reasons behind the bowing. Common causes include:
Soil Pressure
The type of soil around your home can significantly influence the stress exerted on your basement walls. For example, clay soils swell when wet, applying pressure that can lead to bowing. This might even lead to cracked floors in your basement, making the damage even more extensive.
Hydrostatic Pressure
After a heavy downpour or snowmelt, water accumulation below the ground generates substantial lateral pressure against your basement walls. Over time, this causes them to bow inward.
Tree Root Intrusion
Large tree roots near your home can put pressure on walls as they grow and search for water. This further contributes to any bowing in the walls, especially in older structures with already weakened foundations.
Can Bowing Basement Walls Be Fixed?
Absolutely! AquaGuard employs state-of-the-art solutions that can not only correct bowed walls but also prevent future occurrences.
We offer various types of wall reinforcements to effectively counteract the forces that cause bowing. With an extensive inspection process and industry-leading repair options, we'll make sure your basement walls stay straight.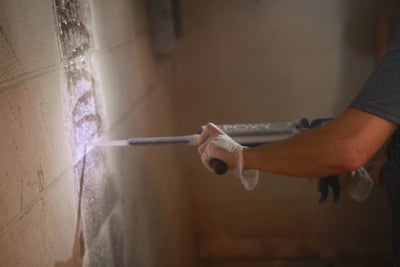 Our Approach to Fixing Bowing Walls
1. Comprehensive Assessment
After you schedule your free home inspection, our experts will thoroughly evaluate the state of your bowing walls and the factors contributing to them. This helps us determine the most effective solution for your home.
2. Implementing Repair Systems
Depending on your specific case, we might implement one or multiple of the following:
No matter which option is chosen, rest assured it will keep your wall supported. With expert engineering and manufacturing, our solutions are built to withstand high amounts of pressure.
3. Water Management
To tackle water-related issues that may contribute to bowing (or appear because of it) we offer basement waterproofing services, including sump pumps, drainage systems, and dehumidifiers.
4. Optional Maintenance Checks
If you choose, we can perform regular checks to ensure the continued effectiveness of the repair systems. This helps stay on top of emergencies in the rare case wall reinforcement runs into any issues.
Don't Ignore Bowing Walls
Ignoring bowing walls can lead to a host of other problems, from cracks to water intrusion and even a decrease in property value. Addressing the issue early not only saves you money but provides you with peace of mind.
Choose AquaGuard for Expert Bowing Wall Solutions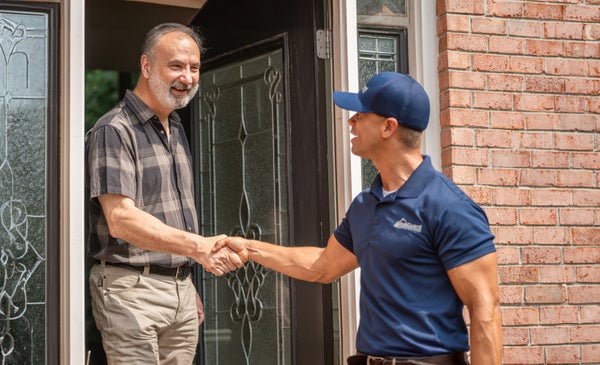 Bowing basement walls are a ticking time bomb. The longer you wait, the more complicated and expensive the repair can become.
AquaGuard has been a trusted name in foundation repair for years, offering state-of-the-art solutions for problems like bowing basement walls.
Contact us to schedule your free, no-obligation home inspection today. When it comes to securing the foundation of your home, don't settle for anything less than expert service!
Publish Date:
Last Modified Date:
Explore more problem signs