Commercial Foundation Repair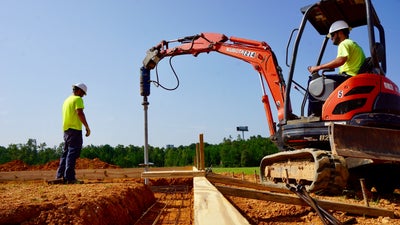 As an owner of commercial real estate, safeguarding the structural integrity of your establishment is paramount. But foundation issues, particularly common due to Georgia's clay-rich soil, will compromise your building's safety and stability.
AquaGuard is your dependable ally for extensive commercial foundation repair solutions. Located in North Georgia, we have been safeguarding businesses with cutting-edge foundation repair services since 1995.
Our focus is on delivering fortified and enduring solutions to uphold the quality of your commercial buildings. After reading this page, you'll have a well-rounded understanding of our high standards, dedication to client satisfaction, and the broad spectrum of services we offer.
How We Approach Commercial Foundation Repair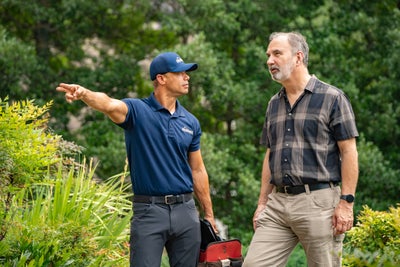 Our strategy in commercial foundation repair combines modern technology, in-depth industry insights, and a relentless commitment to high quality service throughout the project.
Our detailed evaluation starts with a thorough inspection from one of our experts. During this diagnostic stage, we assess the root causes leading to any visible foundation problems.
With a comprehensive understanding of the existing issue, we outline the most effective repair plans and provide a transparent project timeline. This involves detailing the extent of the damage, our advised course of action, and the estimated costs.
We deliver a range of premium options like foundation pier systems. AquaGuard has earned the trust of countless businesses throughout North Georgia—and our customer reviews prove it. With us, you can anticipate unmatched repair quality that withstands the test of time.
What We Offer in Commercial Foundation Repair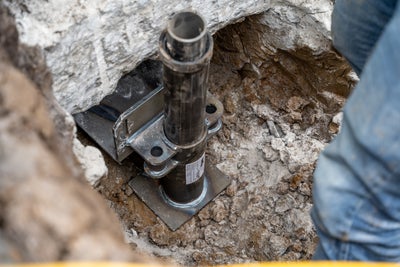 AquaGuard utilizes a wide array of services to meet the distinct requirements of our commercial clients, such as:
All our offered solutions undergo meticulous quality tests and are professionally executed to meet or exceed industry norms. Additionally, we adapt our services to fit the unique needs of your facility.
Signs Your Commercial Property Needs Foundation Repair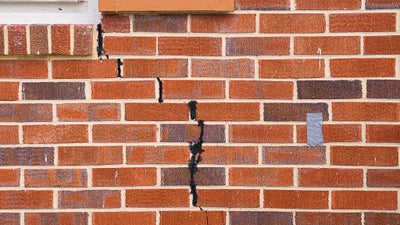 Being alert to the early indicators of foundation complications is essential for timely intervention. Quick action can save both time and financial assets. Keep an eye out for:
Overlooking these symptoms can accelerate deterioration and increase financial liabilities. Immediate consultation with a certified foundation repair specialist like AquaGuard is vital to prevent escalation.
Benefits of Choosing AquaGuard for Your Commercial Foundation Repair
Choosing AquaGuard for your commercial foundation repair comes with multiple benefits:
Efficient Service: We recognize the value of time in business settings. Our efficient methods minimize the time it takes to complete a project.
Skill & Reliability: With years of industry experience, we accurately identify and remediate foundation damage every time.
Cost-Effectiveness: Our approaches may yield financial savings by addressing foundation problems at their root and saving you from future repair expenses. Financing options are also available.
High-Quality Materials: The materials we use are rigorously tested and satisfy top industry specifications.
Enduring Stability: Our repair solutions offer lasting structural resilience, safeguarding against future soil-related issues.
Sustainable Outcomes: Designed for longevity, our methods ensure prolonged stability and come with a lifetime warranty.
Minimal Business Interruption: Our crews are trained to execute projects with the least impact on your day-to-day operations.
As long-standing residents of North Georgia, we're more than just a service provider; we're committed to upholding the structural well-being of your commercial properties.
Contact AquaGuard for Your Commercial Foundation Repair Needs Today!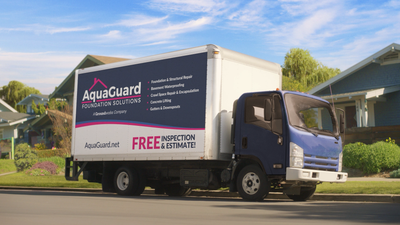 Don't let small foundation concerns grow into substantial issues. Protect the resilience and security of your commercial establishment.
Contact AquaGuard today for a complimentary, obligation-free assessment. We offer scalable and effective commercial foundation repair solutions aimed at providing your business with a solid foundation.
FAQs
Definitely, our repair methods are in line with all local codes and quality standards. They are adaptable for almost any commercial environment. 
Project timelines can fluctuate depending on the severity of the issue, scope of work, and materials employed. We collaborate closely with you to speed up the project while minimizing disruption. 
We cater to a variety of commercial structures, including but not limited to, warehouses, manufacturing plants, hotels, apartment buildings, office complexes, and other commercial facilities. 
Publish Date:
Last Modified Date: