Push Piers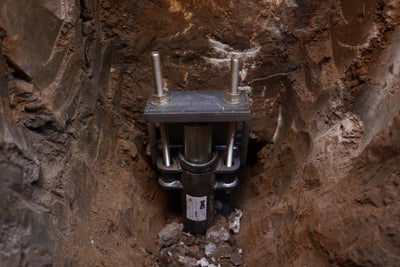 Your home should be a sanctuary of safety and stability. But if you're dealing with foundation problems, your home's structure and your loved ones' well-being are at risk.
Don't postpone addressing foundation issues such as cracked drywall or jammed windows and doors. Ignoring them is likely to cause even bigger problems down the line. Georgia homeowners frequently encounter these challenges, but there is a solution at hand. 
AquaGuard's push piers are a proven method when it comes to foundation. Utilizing expertly engineered products that stabilize your foundation, we've stood as Georgia's leading foundation experts since 1995.
This page will explain how push piers actually work, their benefits, and why working with AquaGuard is a smart move.
What Are Push Piers?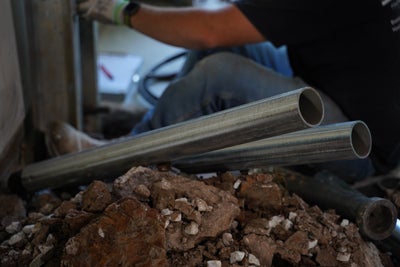 Push Piers are strong steel columns that are mechanically driven into the earth beneath the foundation of your home. These steel supports are placed deep enough to bypass shifting soils, reaching down to bedrock and solid deep soils. This creates a robust support framework for your home's foundation. 
Push Piers are part of AquaGuard's integrated solution for your home's structural needs, complementing other repair methods for foundations, basements, crawl spaces, and concrete to offer a long-lasting repair strategy.
Signs You Need Push Piers 
Foundation problem signs are varied, and usually finding one means there are other issues just around the corner. If you observe any of the following symptoms, push piers are highly recommended:
This list isn't exhaustive—check here for even more foundation problem signs. Ignoring any of these warning signals will only result in more severe issues down the line and even costlier expenses to deal with them. For this reason, it's essential to consult a local specialist like AquaGuard to halt further damage.
Are Push Piers Necessary?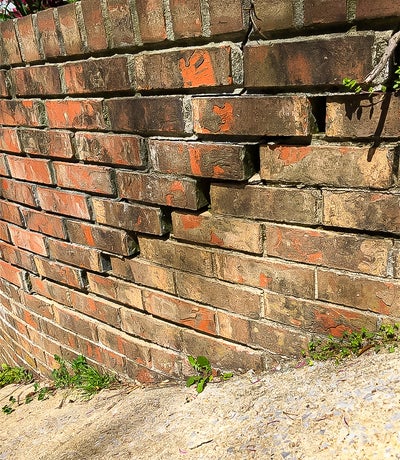 Absolutely, yes. Push piers will stop a sinking foundation in its tracks. But putting off foundation repair only escalates underlying problems. If damage is allowed to increase, important home structures (like walls or ceilings) will suffer because of their compromised structural integrity. 
Our push piers serve as a vital component in our comprehensive foundation repair approach. Our foundation piers are capable of stabilizing and (if the situation permits) actually lifting your foundation back to its original position. Timely action will save you both money and stress.
Push piers aren't the sole remedy for foundation problems. AquaGuard also offers other pier systems such as helical and slab piers, which might be more suited to your situation. Our free inspection will help identify the best course of action for you.
What Are the Benefits of Push Piers? 
Our push piers are synonymous with unmatched durability and effectiveness. Customized installations offer numerous advantages, such as:
Lasting Stability: Our piers provide a permanent fix.
Prevention of Future Damage: They transfer your home's weight to more stable ground, averting future problems.
Elevation Potential: Our piers can also help restore your foundation closer to its original level.
Tailored Support: Installation depth is adjusted to your home's particular requirements.
Comprehensive Repairs: We combine push piers with other home repair solutions, like basement waterproofing or crawl space repair for a thoroughly stabilized foundation.
Solid Warranty: Our piers come with a lifetime warranty.
To fully leverage these benefits, it's crucial choose AquaGuard's specialized products, which are engineered with homeowners in Georgia in mind.
How We Install Push Piers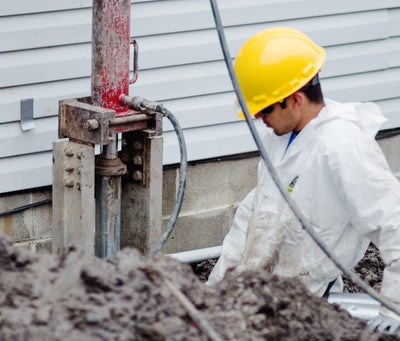 When it comes time to install push piers on your property, we understand you want a process you can trust. That's why our certified teams adhere to an efficient, professional installation routine:
Dig to expose the home's footer
Attach a specialized bracket
Assemble pier segments
Drive piers into the earth
Record depths and capacities
Cap the piers
Relocate the load to firmer soil
Set markers in exterior walls
Refill and restore dug areas
Choose AquaGuard for leading installation techniques. As Georgia's foremost foundation repair experts, we make sure our pier solutions are tailored for your home.
Why Our Push Piers Are the Best Choice for Your Home 
Besides the previously outlined benefits, our push piers feature:
Superior steel quality
Reinforced external sleeve
Concealed post-installation
Performance benchmarks and checks
Extensive lifetime warranty
Optional annual maintenance plans
Year-round installation options
Contact AquaGuard for Push Piers Today!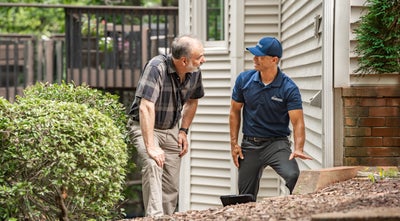 Don't let your home's safety suffer because of an unstable foundation. Acting quickly and investing in push piers will help your home continue to be a place of relaxation and security. 
Homeowners across Georgia have relied on our top-tier service and quality solutions for nearly three decades! Reach out to AquaGuard for a complimentary, obligation-free inspection.